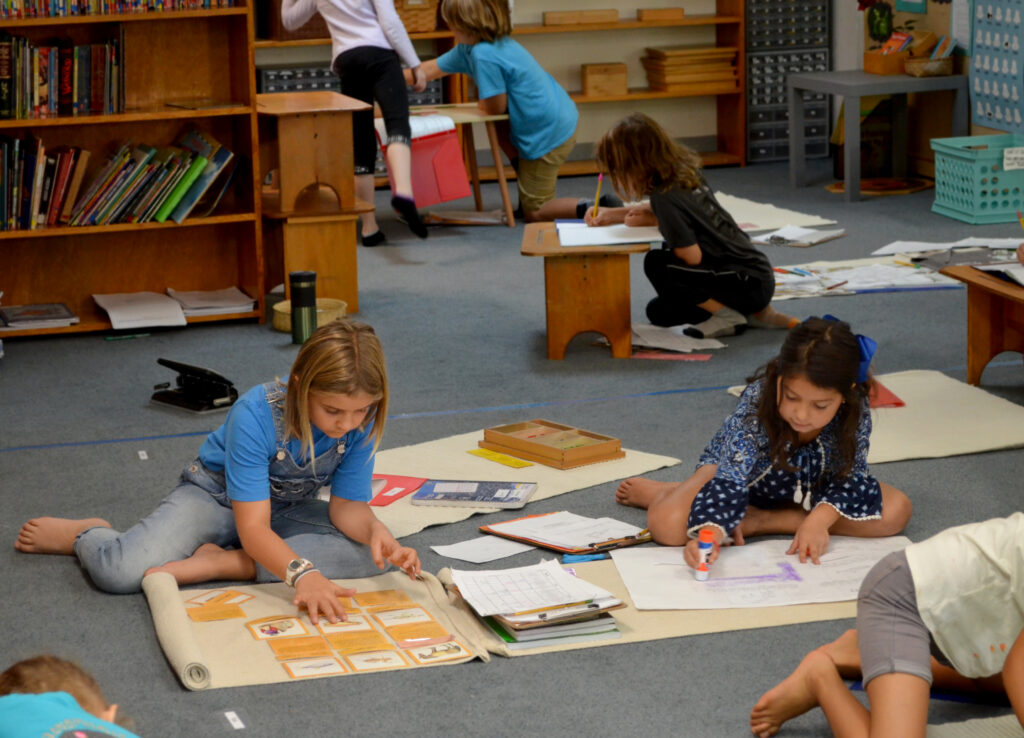 October marks the start of our classroom observations at Khalsa. Current parents are welcome and encouraged to observe their student's level multiple times in a year. If your child is in the final year of the Primary, Lower Elementary, or Upper Elementary level this year, we also recommend you observe the program your child will be going into next year.
If this is your first time observing a Montessori classroom you may be taken aback at how peaceful and purposeful the students are as they focus intently on their work. The room is not silent, however. The gentle hum of quiet voices learning, helping, and teaching radiates all around. This is the natural result of allowing children to explore their innate curiosity for learning. Even if this is not your first observation, experiencing the Montessori classroom is always a wonder and inspiration!
During your observation at Khalsa, you will notice many different purposeful activities which are self-directed and self-chosen, and some that are teacher expected when a student is not choosing on his/her own. You will witness first hand a culture of respect, accountability, and responsibility practiced on a daily basis. Listen to the way the children speak to each other and the level of respect in their interactions. Notice that children are learning in different ways. Some will be working together cooperatively with the materials. Some will choose to work independently. Still others may walk around the classroom, seeming to not engage in anything in particular. This child, however, is absorbing and learning through observing the environment, the other children, and the materials in the classroom. Through all this, you should see the self-gratification that the learning process affords each child.
We understand that your primary desire may be to see your child functioning in the classroom. However, it is best to first observe with the purpose of understanding the culture and values of the classroom and how learning happens through independent student effort, student-student interaction and student-teacher interaction. This type of observation will help you understand how your child learns in a Montessori environment and it will provide a contextual framework for school related discussions with your child or your child's teacher.
To schedule an observation, call or email the school front office for an appointment. We recommend a full day, a half day or at least 3 uninterrupted hours. Please have a few options available so that the office secretary can confirm the best date that works for the classroom.
To honor the privacy requests of families, no photography or video recording is allowed by parents/visitors at the school.