Primary Campus
S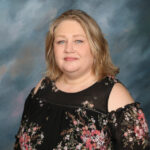 Shannon Pursell
Primary North Lead Teacher
Shannon Pursell joined the Khalsa Montessori team in August 2015.  Shannon holds a B.A. in English from The University of Tulsa, and has completed some post-graduate work in English literature studies at Arizona State University.  In 2010 she received her Primary (3-6 yr.olds) level AMS Montessori certification through the South Mountain Montessori Certification Program.
Shannon worked in a Montessori classroom for six years before joining the Khalsa staff, serving for 3 years as an assistant teacher and 3 years as the lead teacher!
Shannon loves reading, movies, and animals.
Dyanna Jiron
Primary North Assistant
Dyanna joined Khalsa in March 2018 as an assistant in the Primary After-School Program.
Dyanna started with Khalsa Montessori in the summer of 2018. She began as a substitute, and will now join Ms. Shannon as an assistant in Primary North. Born and raised in Phoenix, AZ, Dyann earned her Bachelor's degree in Family and Human Development at ASU. She plans to work towards her Master's in Child Psychology in the near future. In her personal time, Dyanna enjoys at-home yoga practices, going to hip-hop concerts, and spending time with her husband and her dog.
Meredith Cole
Primary North Assistant
Meredith joined Khalsa in 2018. She has many years working as an assistant in the field of early childhood, and is currently finishing up her B.A. in early childhood special education. For the 2018-2019 school year, she will be assisting Ms. Shannon in Primary North. In her spare time, Meredith enjoys cooking, baking, yoga, painting, and nature photography. She lives with her two rescue cats, Jake and Astral.
Dawn Tapia
Primary South Lead Teacher
Dawn is returning to Khalsa after a brief hiatus. This will be her second year as the lead teacher in Primary South. She was the lead teacher in the Transition Kindergarten classroom from 2006-2012.
Dawn graduated from Austin Peay University in Clarksville, TN. She has a B.S. in Interdisciplinary Studies, with a concentration in Elementary Education.
Dawn has had many adventures over the years including skydiving, Reiki Master training, zip-lining, traveling to the Caribbean, and volunteering in various social justice organizations. She enjoys cooking, listening to live music, learning Spanish, and meditation.

Ninfa Hartley
Primary South Assistant
Ninfa joined the Primary South classroom in August 2004. Ninfa is Montessori Primary trained and certified through the Center for Montessori Teacher Education. For thirteen years she has been a Primary South teacher: giving lessons, overseeing areas of the classroom, and leading the classroom when needed.
Ninfa is from Honduras and moved to the United States in 1992. She worked as an ophthalmologist assistant for eight years and became interested in Montessori teaching in 2002. She was an assistant teacher at Community Montessori School before coming to Khalsa.
Ninfa attended the National Pedagogical University in Honduras and has a bilingual secretary diploma. She has been a Sunday School teacher for 18 years and now is coordinator of the Sunday School program at her church.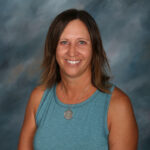 Gretchen Sjoberg
Primary South Assistant 
Gretchen was raised in Flagstaff, Arizona and has worked in multiple school settings. In addition, she has been a mentor at Phoenix Youth at Risk.  She has volunteered in orphanages in Czech Republic, Ukraine, and Mexico.  She has also coached youth soccer with two different organizations.  Gretchen completed early childhood development classes at Paradise Valley Community College.  She believes in the power of great mentors and teachers, and has dedicated her life to pouring positive messages and experiences into children.
"A hundred years from now it will not matter what my bank account was, the sort of house I lived in, or the kind of car I drove…but the world may be different because I was important in the life of a child." – Forest E. Witcraft; Teacher, Scholar
According to Gretchen, "This quote speaks to me as it reflects my passion for children.  Thank you for this opportunity to teach, coach, mentor, and love your children!"
 Cynthia Huebscher
Primary Upstairs Lead Teacher
Cynthia Huebscher joined Khalsa Montessori School in April 2016.
Cynthia received her American Montessori International Diploma from the Montessori Institute of La Jolla. She trained with Sylvia Dubovoy, an AMI trainer, consultant, and examiner. Cynthia has over 20 years' experience in education as a teacher, trainer, mentor, and tutor to students of all ages. She obtained her California Teaching Credential from National University and her BS in Liberal Studies from California State Polytechnic University, Pomona.
Cynthia is truly excited to bring her knowledge and experience to the primary classroom at Khalsa.
Cynthia loves to read – when she has the time. She is enjoying exploring with her husband, Walter, now that they live in the beautiful state of Arizona.

Amy Page
Primary Upstairs Assistant
Amy joined the Khalsa team in August 2016 as a Primary Upstairs Assistant.  Amy attended the Montessori Assistant Workshop to further her knowledge of the Montessori philosophy.
In the past, she has worked with children ages 5-13 in volunteer programs helping young filmmakers and actors develop their skills.  Through this work she has been amazed at the creativity and advancement that they brought to their craft, which is why Khalsa is such a wonderful fit for her.
Amy is an alumni of the Torch Theater School of Long Form Improvisation and the Meisner Acting Program.  In her spare time, she is a local film and theater actress, producer, writer, director, tap dancer, and fire spinner.
Demitria Bagg
Primary Upstairs Assistant
Miss Demitria joined the Khalsa community in 2018. She is very familiar with the Montessori Method. She attended a Montessori school in her youth, and previously taught at a Montessori school. In her free time, she enjoys taking photos all around Arizona.
Jill Woodhull
Primary Outdoor Environment
Jill joined Khasla in March of 2018 in the accounting department.  In addition to her accounting role, Jill is the Outdoor Environment Teacher at the Primary campus.
Jill grew up in Arizona, and graduated from Arizona State University with a degree in Fine Arts. She has been a parent of Khalsa children for the past 6 years. She enjoys travel, hiking, reading, and any activity that is with her family.
Rayan Mohammed
Primary After School Director
Rayan Mohammed is serving as the Montessori After-school Director at Khalsa Montessori Primary School this year. She is passionate about learning and teaching! Rayan holds a Bachelor's degree in English and Creative Writing from ASU and has worked in education for 7 years in the roles of tutor, teacher, and youth mentor. She has also been trained in youth development and community building. 
Rayan is very excited to be joining the Khalsa family and looks forward to working with the Primary students! 
Makayla Haynes
Primary After School Assistant
Makayla is new to Khalsa for the 2019-2020 school year. She will be working in Primary After School assisting Ms. Rayan in making this a great year! In her free time she enjoys painting, reading and all types of arts and crafts. 
Toddler Classrooms
 Jessica Sweeney
Toddler South Lead Teacher
Ms. Jessica joined Khalsa Montessori School in 2014. After graduating from Suffolk University in Boston, MA, with concentrations in English Literature and Psychology, she attended yoga teacher training at Karuna Healing Arts in Northampton, MA. She taught yoga to adults and children, and realized that teaching was her life's path. Jessica and her husband moved to Rhode Island, and over the course of seven years, she completed a certification in Early Childhood, as well as received Montessori toddler teacher training at Harborlight Montessori School in Beverly, MA.
Ms. Jessica enjoys creating a dynamic environment where young children can discover their unique potential, as well as learn how to form a caring community with their peers. When not working with toddlers, Ms. Jess practices yoga, dabbles in creative writing, and explores her new home state.
Michelle Ramirez
Toddler South Assistant
Chloe Cilft
Toddler North & South Assistant
Chloe will be joining Khalsa for the 2019-2020 school year as a new Toddler Assistant Teacher. She will be working with both North and South Toddler classes as well as After School Care.   Chloe was born in Southern California, and has traveled coast to coast as a professional Traveling Nanny for the past six years. In her spare time, Chloe loves to Bake, explore the outdoors, and goes country swing dancing on a weekly basis. 
Beridiana "Betty" Leyva
Toddler North Lead Teacher
Beridiana Leyva is originally from Hermosillo, Sonora.  She began her early childhood education at Arizona State University and her Montessori career in 2002 as a teacher assistant at Montessori Day School in the adolescent program.  In 2003 Beridiana received her formal Montessori training and certification from Nimal Vaz at the Montessori Education Center of Arizona.  Beridiana is a certified primary lead instructor (3-6 years of age) receiving her Montessori Diploma (May 19, 2003) from Association Montessori Internationale.
This fall Beridiana brings her extensive Montessori experience in the classroom to the Khalsa Montessori Toddler Program. With over 15 years of Montessori experience including the toddler level, Beridiana is now an ASU mom to her first Montessori child, Atahualpa.  Her other two children (Sery and Amaury) former Khalsa Montessori Elementary students, currently attend Arizona School for the Arts.  Beridiana loves dogs and is training a Rottweiler to be a service dog for Phoenix Children's Hospital.

Mandeep Rifa Moli
Toddler North Assistant
Mandeep joined Khalsa Montessori School in 2013 as an Assistant Teacher and the Primary Campus Spanish Teacher.
She studied Social Education in the University of Barcelona, Spain; and had worked many years in Children's Summer Camps and as a childcare provider prior to joining Khalsa School.
Mandeep is also a certified Kundalini Yoga and Meditation Teacher, trained in Laughter Yoga and Childplay Yoga.
Originally from Spain, she moved to Phoenix to reside with her husband in 2013. Her passions include contributing to the education of our future generations, applying and sharing ancient yogic teachings, ecology, organic gardening, art crafts and vegetarian cooking. Mandeep believes that every smile we share can improve our inner and outer worlds.
Carmen Barba
Toddler North Assistant
Carmen joined Khalsa in 2018. After completing two years in Arcadia Montessori School, she decided she wanted to expand her knowledge somewhere where she can grow, and a place that is closer to home. Carmen thinks Khalsa will be a great opportunity for her, as she wants to become an elementary teacher soon. Most importantly, Carmen wishes for children to be prepared for what's to come in all the adventures they will experience.