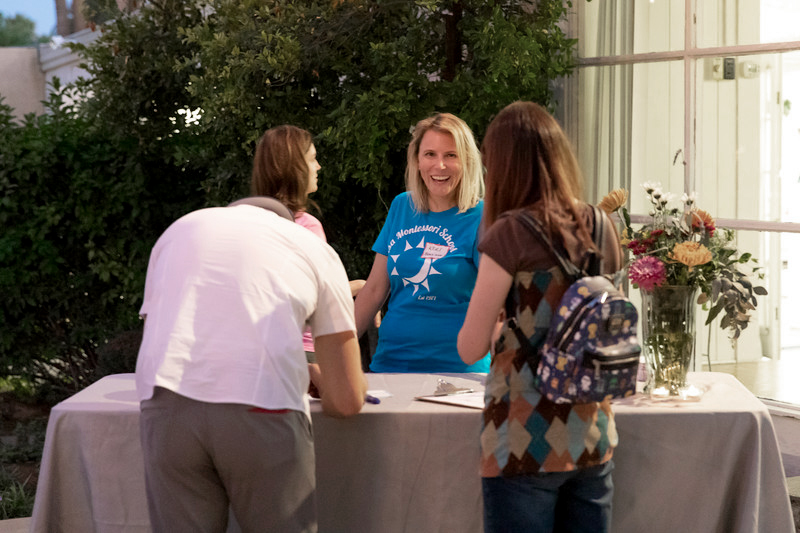 The KMS Parent Teacher Organization is comprised of parents of enrolled students and teachers who are committed to making a difference in their children's education. The PTO's mission is "To enhance the delivery of excellence in education and cultivate the community of Khalsa Montessori School." Visit the Khalsa PTO website and the Khalsa PTO Facebook page for more information.
2022-2023 PTO Officers:
President – Mason Frazee 
Vice President – Vacant 
Treasurer – Zach Shannon
Secretary – Jessie Blaydes
Dine-Out Night Coordinator – Cheryl Reuss
Please visit the Khalsa PTO website for updated information throughout the year and to RSVP for an event.
PTO Calendar
DATE & TIME

EVENT

Sept. 7th | 4:00 – 8:00 p.m.

 Dine In / Takeout Chipotle 

Sept. 13th | 6:00 – 7:00 p.m.

 First PTO Meeting (Via Zoom)

Sept. 23rd | 5:30 – 7:30 p.m.

 Family Night at Enchanted Island

Oct. 11th | 6:00 – 7:00 p.m.

 PTO Meeting (Via Zoom)

Oct. 12th | 4:00 – 9:00 p.m. 

 Dine In / Takeout NYPD Pizza

Oct. 14th | 6:00 – 8:00 p.m.

 PTO Mixer at Valley Garden Center

Nov. 8th | 6:00 – 7:00 p.m.

 PTO Meeting (Via Zoom)

Nov. 17th | 4:00 – 8:00 p.m. 

Nov. 17th | 6:00 – 8:00 p.m. 

Dine In / Takeout Rubios 540 W. McDowell Rd 

Khalsa Family Kickball Game at Coronado Park 

Dec. 10th | 9:00 – 12:00 p.m.

 Volunteer Day Group 1 & St. Vincent de Paul at Rob and Melani Walton Urban Farm 

Dec. 17th | 9:00 – 12:00 p.m.

Volunteer Day Group 2 & St. Vincent de Paul at Rob and Melani Walton Urban Farm 

 
 

2023

 

Jan. 7th | 9:00 – 11:00 a.m.

 Winter Hike at Fat Man's Pass

Jan. 10th | 6:00 – 7:00 p.m. 

 PTO Meeting (Via Zoom) 

Jan. 13th | 11:00 a.m. – 10:00 p.m. 

 Dine In / Takeout Lou Malnatis 100  E. Camelback Rd. 

Feb. 7th | 6:00 – 7:00 p.m.

PTO Meeting (Via Zoom) 

Feb. 17th | 5:00 – 9:00

Dine In / Takeout Reasturant TBD

Feb. 20th | 10:00 a.m. – 11:15 a.m. 

Khalsa Kivel Read to a Senior Volunteer Day

March 4th | 10:00 a.m.

 Spring Carnival at Monterey Park

March 7th | 6:00 – 7:00 p.m. 

 PTO Meeting (Via Zoom)

March 9th | 11:00 – 9:30 p.m.

 Dine In / The Old Spaghetti Factory, 1418 N Central Ave, Phoenix, AZ 85004

April 4th | 6:00 – 7:00 p.m.

 PTO Meeting (Via Zoom)

April 14th | 4:00 – 8:00 p.m.

 Dine In / Takeout Chipotle 

May 1st – 5th 

 Teacher Appreciation / Screen Free Week 

May 9th | 6:00 – 7:00 p.m. 

 Final PTO Meeting: Elections 

May 19th | 4:00 – 8:00 p.m.

 Dine In / Takeout Mary Coyle Ice Cream

June 1st | 6:00 – 8:00 p.m.

 End-of-Year Picnic at Hance Park