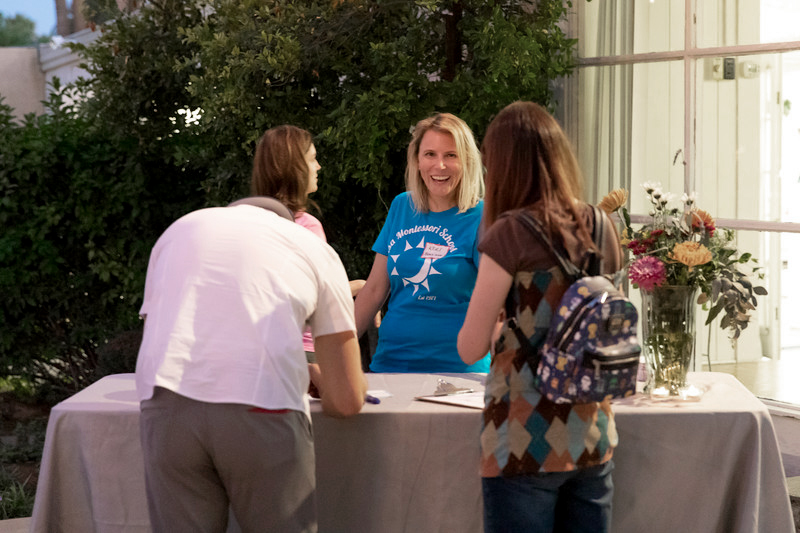 The KMS Parent Teacher Organization is comprised of parents of enrolled students and teachers who are committed to making a difference in their children's education. The PTO's mission is "To enhance the delivery of excellence in education and cultivate the community of Khalsa Montessori School." Visit the Khalsa PTO website and the Khalsa PTO Facebook page for more information.
2021-2022 PTO Officers:
President – Crystal Tang
Vice President – Mason Frazee 
Treasurer – Jason Shumberger
Secretary – Jessie Blaydes
Dine-Out Night Coordinator – Cheryl Reuss
Please visit the Khalsa PTO website for updated information throughout the year and to RSVP for an event.
PTO Calendar
| | |
| --- | --- |
| DATE | EVENT |
| Tuesday, Sept. 14, 2021: 6-7 PM | First PTO Meeting at Elementary |
| Wednesday, Sept. 8, 2021: 4-9 PM | Dine-Out at Chipotle |
|   |   |
| Tuesday, Oct. 12, 2021: 4-9 PM | PTO Meeting at Elementary |
| Thursday, Oct. 29, 2021: 6-8 PM | PTO Mixer at Valley Garden Center – cancelled |
| Tuesday, Nov. 9, 2021: 6-7 PM | PTO Meeting at Elementary |
| Tuesday, Nov. 19, 2021: 6-8 PM | Khalsa Family Kickball Game at Monterey Park – cancelled |
| Saturday, Dec. 4 & 11, 2021: 8-12:30 PM | Family Volunteer Day at St. Vincent de Paul Urban Farm (2 groups at 2 times) |
|   |   |
| 2022 |   |
| Saturday, Jan. 8, 2022: 9-11 AM | Winter Hike at Fat Man's Pass, South Mountain – cancelled |
| Tuesday, Jan. 11, 2022: 6-7 PM | PTO Meeting at Elementary |
| Sunday, Feb. 4, 2022: 10-3 PM | Khalsa Kivel Read to a Senior Community Volunteer Day via ZOOM |
|   |   |
| Tuesday, Feb. 8, 2022: 6-7 PM | PTO Meeting at Elementary |
| Saturday, Mar. 5, 2022: 10:00 AM | Spring Carnival at Monterey Park |
| Tuesday, Mar. 8, 2022: 6-7 PM | PTO Meeting at Elementary |
| Saturday, Apr. 4, 2020: 9 AM – 12 PM | Family Volunteer Day at St. Vincent de Paul  |
| Tuesday, Apr. 5, 2022: 6-7 PM | PTO Meeting at Elementary: Nominations |
|   |   |
| May 2nd – 6th, 2022 | Teacher Appreciation Week |
| Tuesday, May 10, 2022: 6-7 PM | PTO Meeting at Elementary |
| Friday, Jun. 3, 2022: 6-8 PM | End-of-Year Picnic at Hance Park |