Warm greetings to all community members; returning and new! For the last two weeks the staff at Khalsa have been enthusiastically preparing for the new school year. Thank you to all the parents who volunteered inside and outside the classrooms, assisting teachers during Set-up weeks.
Without doubt, every stu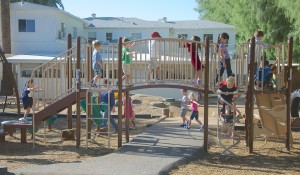 dent who attends Khalsa will receive a high quality Montessori program where holistic development of each child is a priority! This has been our promise since the inception of the school and our resolve strengthens each year. The results of the student-teacher-parent partnership shine in each confident and self-aware alumni of Khalsa. For this I am first and foremost thankful to the teachers who have dedicated their lives to Maria Montessori's vision of education for life. Please visit the Community section of the school website for biographies on all of our staff members.
I also appreciate the high degree of commitment parents make towards the philosophy of Khalsa. Please remember that Khalsa is a process-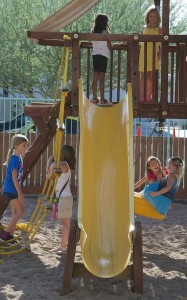 oriented learning environment and teachers are your allies in facing the challenges of new beginnings and increasing expectations. They are always available to set up meetings and discuss ways in which a student can successfully adapt through a transition. If you or your child has questions or needs support, communicate with your child's teacher and encourage your child to do so as well!
Take full advantage of the Parent Priority Meetings, the New-to-Khalsa Parent Orientation, and the ever important and mandatory, All Parent Evenings. These are important events through which you can understand expectations and communicate regarding your child's education at Khalsa. Understand Khalsa Montessori School and Montessori methods by joining together with our teachers to support your child's experiences of those patterns of social and academic success that come from sincere effort in a Montessori environment.
I look forward to seeing you all during the first days of school!
Keerat Giordano.